Team Bios
Get to know the team behind Watt Electric Inc.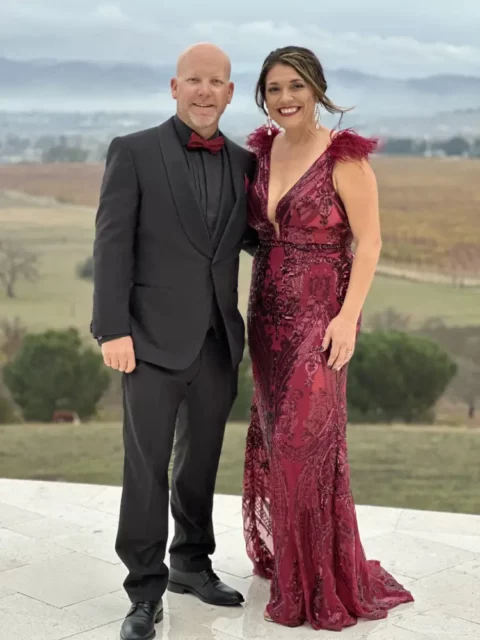 When Robyn and Josh started Watt Electric Inc., they had two young boys and one on the way. Their goal as a young couple was to be able to make a difference in not only their own lives but the lives of those around them. Watt's goal was to reach and impact as many families, homeowners, and businesses as they could with a service built on trust. As W.E.I has grown from service to your one stop electrical solution we always put our customers' needs first and provide the best possible service. They believe that identifying the individual needs of every project is essential to a successful result.
"Our community is part of our family and every relationship we establish is important to us. Every job we take on, no matter how big or small, receives the same quality, respect, and attention to detail. This is the love we pour into our family and our work."

-Robyn & Joshua Watt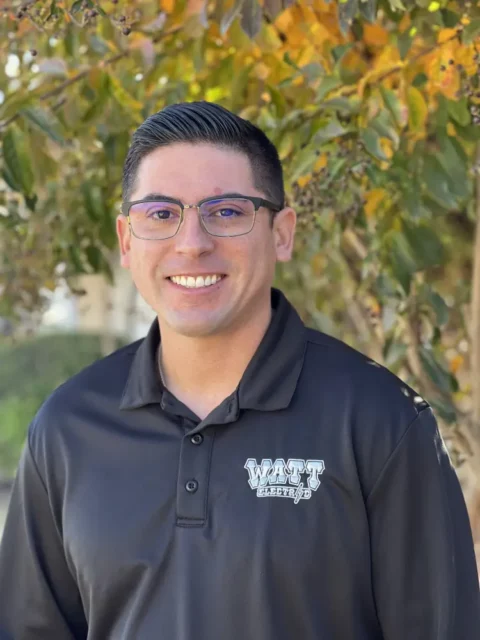 Jon Araiza is one of our Senior Project Managers / Estimators. He comes with a great background in his field. He has held several positions ranging from material distribution, solar layouts, project management and estimating. Jon attended San Jose State. He and his wife are happily raising their son in Hollister where he was raised. He prides himself on customer service and always trying to find the answer. Jon is a trivia guru and Dallas Cowboys fan.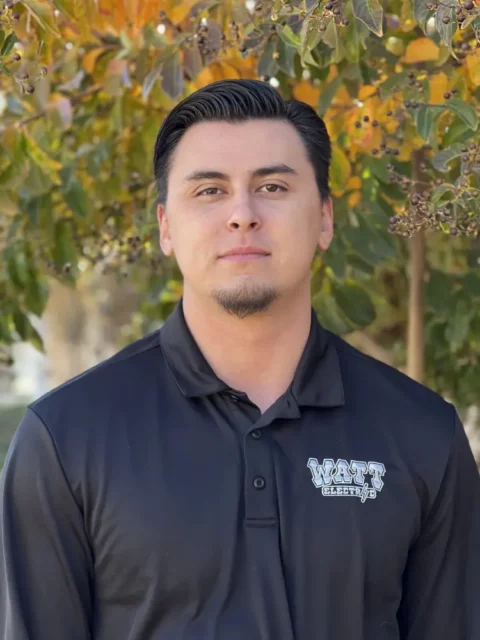 Jourdan Soares is one of our Senior Project Managers / Estimators. Jourdan has a range of experience from processing orders, customer services, project management and estimating. Jourdan attended San Jose State where he played football. Jourdan constantly educates himself and stays updated on new product releases. In Jourdan's spare time he enjoys watching sports. You can often find him on the field mentoring young players.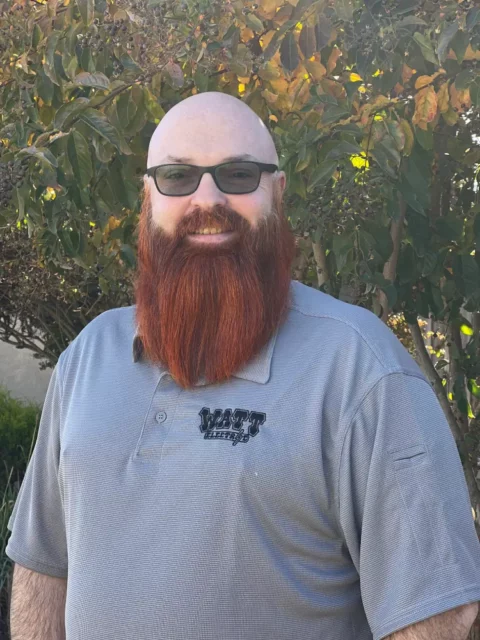 Terry Adams is our Commercial Project Manager / estimator and comes to us from Canada. Terry started his 20+ year career as commercial and heavy industrial electrician, ran a service crew, and became a project manager and estimator. Terry is very detailed in his work and is a perfectionist. He is extremely goal oriented and stays focused on the task at hand. Terry enjoys cruising around town on his motorcycle and enjoys Sci-Fi movies.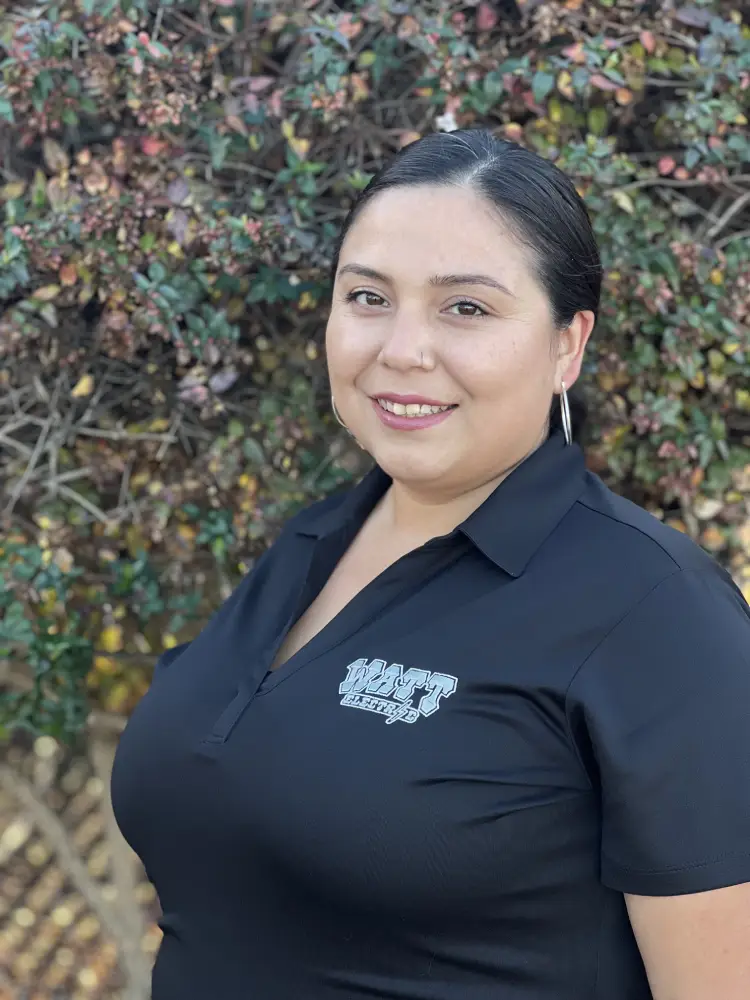 Marissa Castillo is our billing admin. She works with our generals in submitting our monthly billing packets. Coordinates with our vendors all our waivers. She reviews all our purchases and ensures they are classified to the correct project. Marissa is a mother of 3 children. When she isn't at work you can find her on the football field cheering on her son.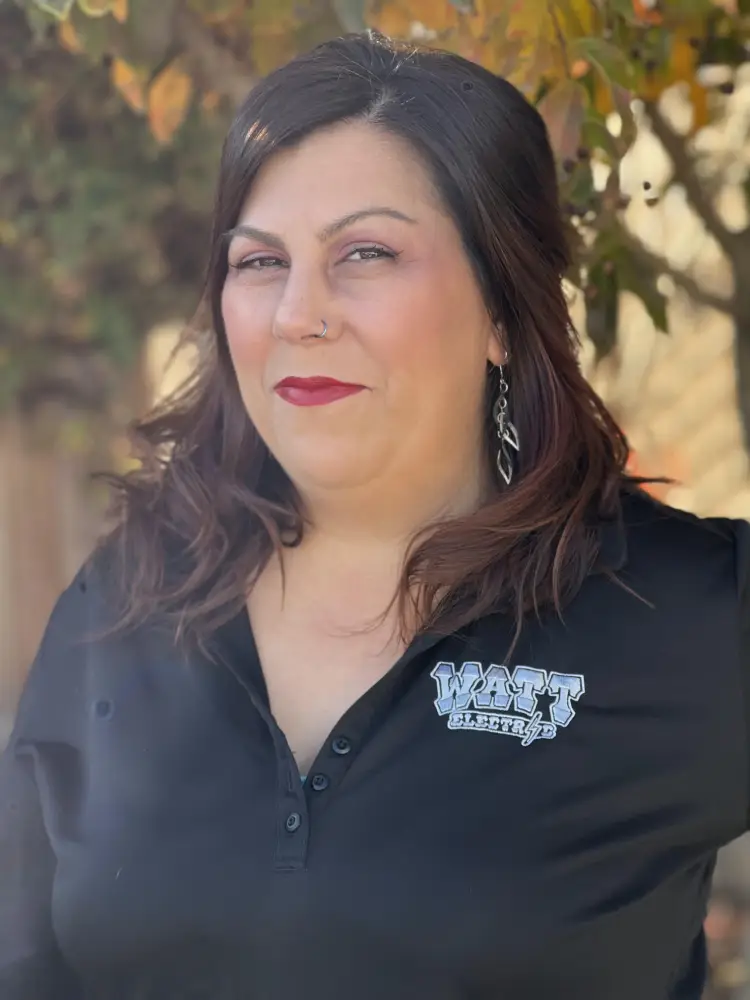 Rachel Gallardo is our Office Manager. As our Office Manager Rachel processes payroll, certified payroll reports and coordinates with our local union offices and onboards new employees. She is the front-line support for our customers and vendors. She has great communication skills and a positive can-do attitude. She is a valued employee, and we enjoy her bright personality. Rachel is always on the go being a mother of 3. Her kids are active in sports, girl scouts and BMX riding. In their free time their family enjoys camping or going to the beach to look up at the stars.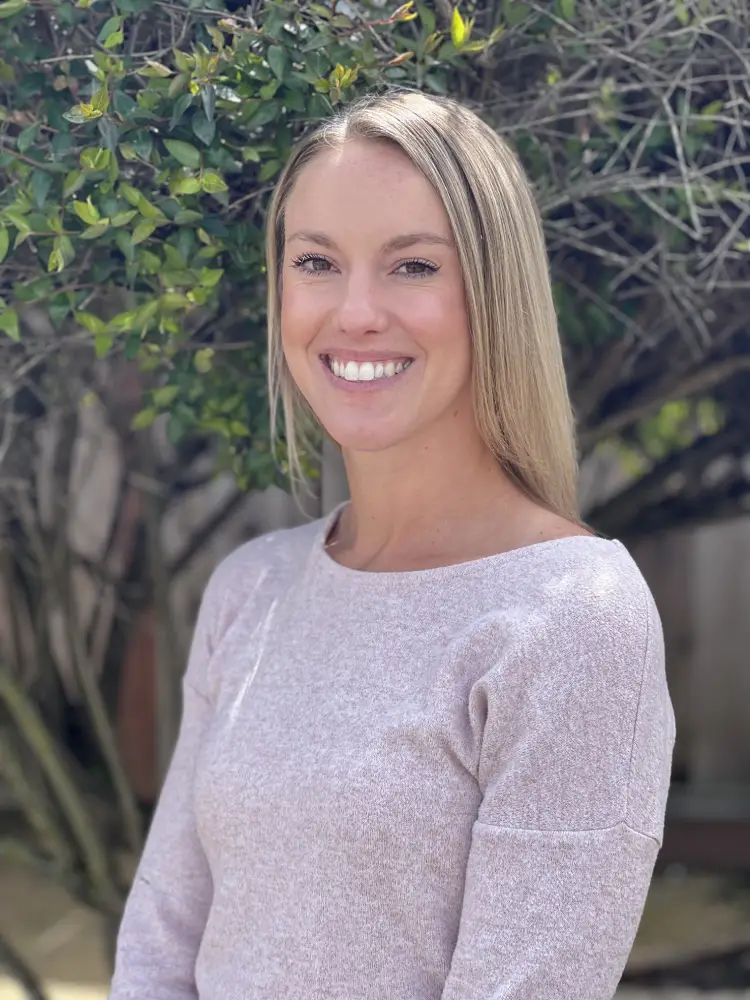 Samantha Carapinha is our Green Division Project Coordinator. Samantha's primary role is to communicate with customers informing them about updates on their projects as well as coordinating the permitting process. She also works hand in hand with our Foreman on scheduling, and assists with setting up job costing accounts.
Samantha has over 12 years of experience in the construction and home building industry. She takes pride in satisfying our customers and making sure they are receiving the best service. She has a reputation for impeccable organization and attention to detail. Samantha is a mother of two children and enjoys the beach, camping and spending time with family and friends.
W.E.I has a workforce of Foreman with years of electrical experience. We are continuously sharpening our skills daily to ensure our best customer service to our customers. Each of our foremen bring a unique skill set to the table making our collaboration discussions very informative and bring great insight to our business. Our number one goal is to satisfy our customers with exceptional craftsmanship, completing the project on time, and providing great service. Our foreman are not only working on the jobsite but they are responsible for maintaining worksite safety, coordinating and answering our General Contractors question. They must forecast man hours, crews, materials. Ensure each member of the team is trained to set everyone up for success. They must stay on target and work with other trades to complete the project timely. We truly believe our foreman along with their crews are the glue that holds us together.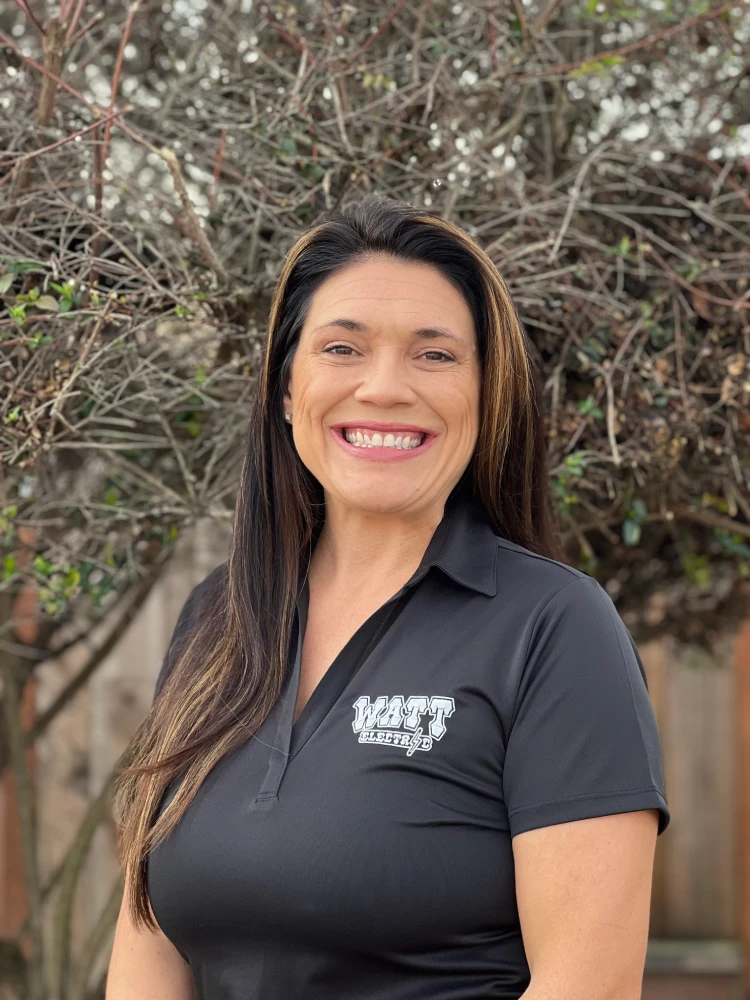 Robyn Watt is our CEO and senior Accountant for W.E.I. Robyn was Born and raised in Aptos Ca. After she graduated from Aptos High School she attended Local Cabrillo college while opening up W.E.I. Robyn now resides in Hollister with her husband Josh and her three teenage boys. When Robyn isn't working you will find her helping friends, family and the community with event planning and creative gift baskets. Robyn loves to give any chance she gets along with reading books and building puzzles.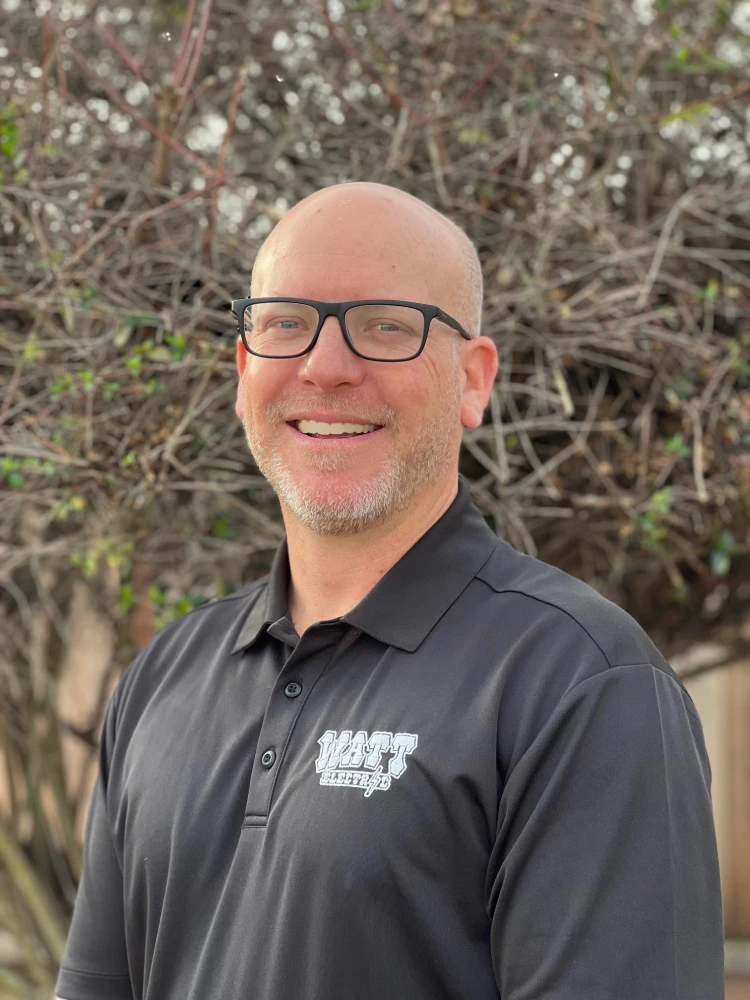 Josh Watt is our CFO and license holder for W.E.I., born and raised in Scotts Valley CA. He graduated from Soquel high school in summer of 1998 and wasted no time and joined the Electrical apprenticeship in Santa Clara that winter. Josh graduated from the JATC – IBEW June of 2004. He currently lives in Hollister CA with his wife (Robyn) and his three creative young boys. When Josh isn't at work he's focused on his kids sports along with their motocross racing team and always enjoying time with his family.